Walt Deelman is major supporter of the work to control the invasive lionfish problem! After discovering the concern himself 6 years ago, he came up with a well balanced,  lightweight and affordable lionfish specific polespear that most can afford.
I am a Canadian who 6 years ago headed to Panama to begin exploring what we call  .. "snowbird" places to enjoy warmer weather during our cold Canadian winters. As a sport diver, I began checking into diving there and discovered the invasive lionfish problem.  So I bought a rather expensive fibreglass (and heavy) polespear and everywhere I took it to in Panama the boat captains and guides wanted to buy it from me!
So when I returned to Vancouver Island I began to look at a way to make a better but less expensive 'travel size' polespear that the divers and snorkelers in the Caribbean could not only afford, but be able to pack inside their luggage or day packs.
My daughter Jayleen is also involved and we are having some success with the 'Lionator' these days.
Please note though .. it is not about money with us at all (we have other businesses) but mostly it's a very worthy cause and fun! We are continuing to meet amazing people and we feel great about doing something good for the marine environment.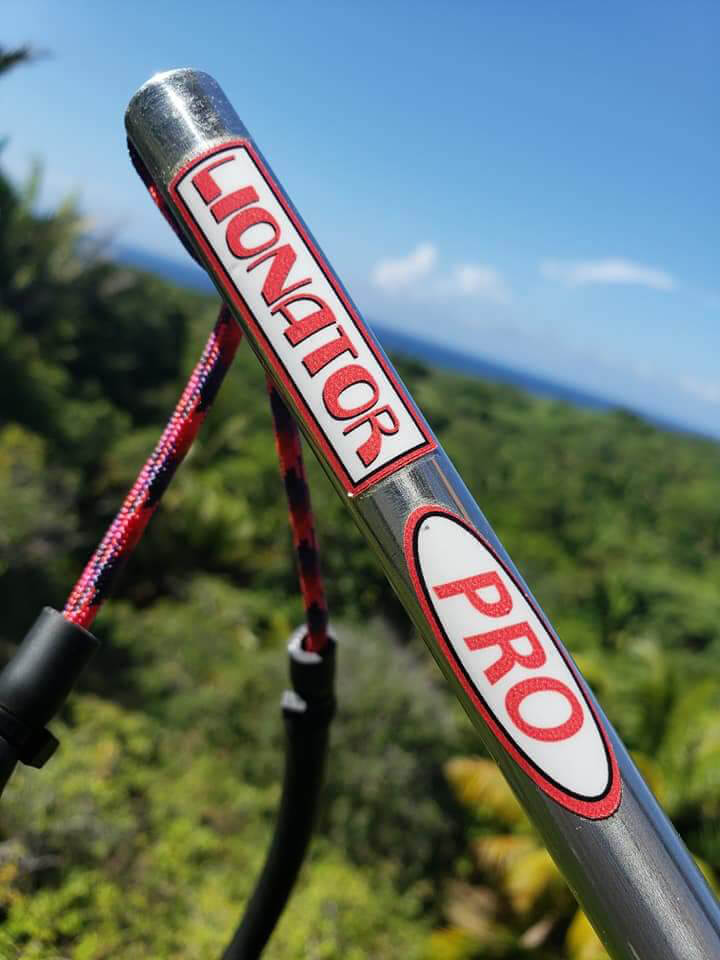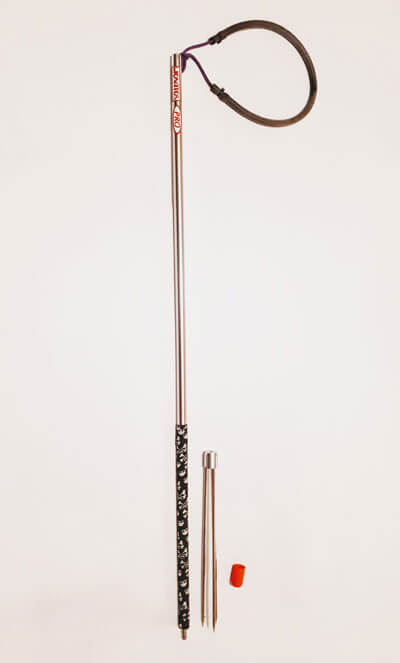 I sell these in several Caribbean countries now as well as a few dive centers in Florida.  We make the Travel Size Version that is 32″ long, but only 23″ with the tip removed.  Then we also make the Pro Version that is 6″ longer for a little more reach, but it still fits inside most luggage.
Each one has a barbed 3 tine paralyzer tip and each one sells for $40 usd on our website or on Amazon.
We do work together with Lionfish University as I do a 'rules & regulations' report in various Caribbean places now for Stacy.
At this time my sister Josephine who lives in Barcelona Spain, is involved with a growing group of lionfish people in the recently invaded eastern Mediterranean Sea. She will be making these spears available as needed to the organizations over there who are trying to convince their governments to allow polespear hunting for those increasing numbers of lionfish.