Lionfish Hunting Tournaments
Get involved with lionfish removal by attending one of the following derbies or events.
Emerald Coast Open
The Emerald Coast Open (ECO) is the largest lionfish tournament in the world! In 2019, ECO had 189 participants and removed 19,167 lionfish throughout the tournament – 14,119 in 3 days! ECO gave away $48,000 in cash prizes, and over $10,000 in gear prizes. We are looking forward to an exciting 2023 tournament!
Save the date for 2023 event: May 19-21, 2023
Congratulations to all the divers:
11,253 fish for the 2 day main event.
2,582 Lionfish during the pre tournament
Grand total for this years Emerald Coast Open 13,835!!
1st Place Most – Deepwater Mafia 1 – 1,623 Lionfish
1st Place Largest – Big Blue – 436 MM

1st Place Smallest – Alabama Jammin – 39 MM

Most pre tournament fish turned in – Tim Shivers – 604 Lionfish

Restaurant Week Champion – Bortulas – Chef Al Massa
2022 Lionfish Tournament & Event Calendar
REEF's 2022 Lionfish Derby Series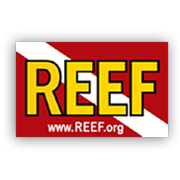 April 22-24, 2022
9th Annual Earth Day Lionfish Derby
Key Largo, Florida
September 8-11, 2022
Florida Keys Lionfish Derby & Festival
Islamorada, Florida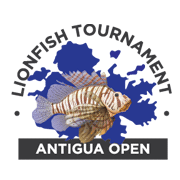 Nov 18th, 19th & 20th, 2022
Marathon's Rachel Bowman is Still the Queen of the Lion(fish)
Marathon's own lionfish hunting savant Rachel Bowman took her talents to Destin, Florida on May 14 and 15 for the Emerald Coast Open Lionfish Tournament, a yearly contest aimed at removing the invasive, destructive and delicious Indo-Pacific fish.