Lionfish Hunting Tournaments
Get involved with lionfish removal by attending one of the following derbies or events.
Emerald Coast Open
The Emerald Coast Open (ECO) is the largest lionfish tournament in the world! In 2019, ECO had 189 participants and removed 19,167 lionfish throughout the tournament – 14,119 in 3 days! ECO gave away $48,000 in cash prizes, and over $10,000 in gear prizes. We are looking forward to an exciting 2022 tournament!
Sign up today and take advantage of the Early Bird Special. Register before April 1st and get $25 off your registration. Registration is good for both the pre-tournament AND the main 2 day tournament!
Pre-Tournament
Feb 1 – May 12, 2022
The Pre-tournament starts February 1st at daylight! Remove as many lionfish as you can through May 12th, and turn them in to our designated drop off locations. For every lionfish you turn in, you get 2 entries in the prize giveaway during the main tournament on May 15th. IN ADDITION, you are entered in the monthly prize drawing. Even if you only removed 1 lionfish that month, you are still eligible to win one of several monthly prizes!

Main Tournament
May 13-14, 2022
The main tournament starts at sunrise on Friday, May 14, and ends at sunset on Saturday May 15. Bring your fish to the count station at AJ's Seafood & Oyster House in Destin, FL to be counted for your team. May the best team win!

Lionfish Removal & Awareness Festival
May 14-15, 2022

2022 Lionfish Tournament & Event Calendar
REEF's 2022 Lionfish Derby Series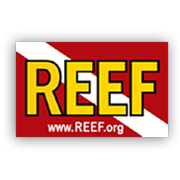 April 22-24, 2022
9th Annual Earth Day Lionfish Derby
Key Largo, Florida
September 8-11, 2022
Florida Keys Lionfish Derby & Festival
Islamorada, Florida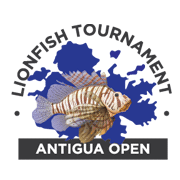 Nov 18th, 19th & 20th, 2022