One of a Kind Lionfish Jewelry and Items
Lionfish Predators
By Sara Newton
Lionfish Predators makes pens, keychains and necklaces from lionfish fins the remove primarily in Pensacola and Destin Florida.
Find Lionfish Predators on their website.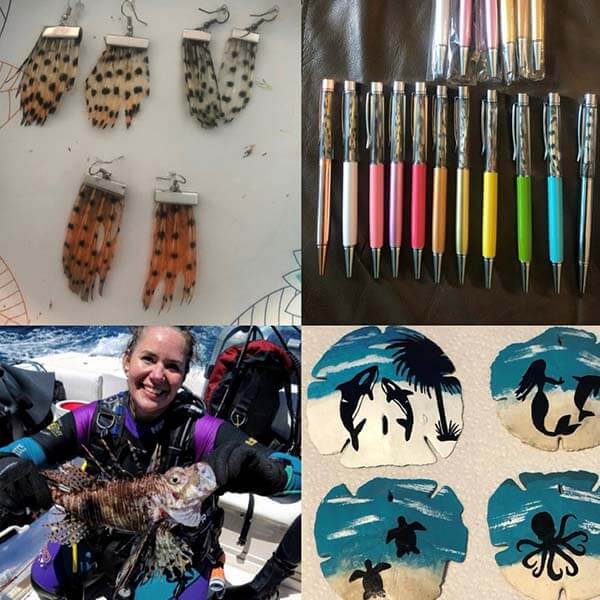 Lionfish Huntress
Christine is a sustainable and nature-based reef fish conservationist; creating sustainable wearables and sharing the story of marine invasion behind them.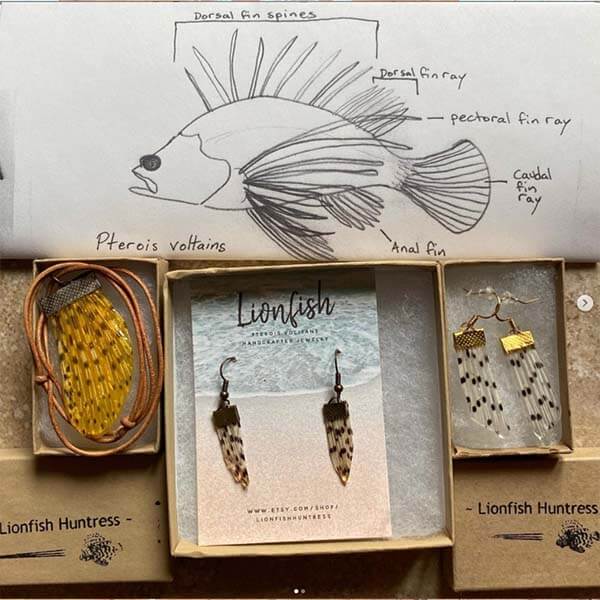 Lionfish Caribbean
By Lisette Keus
Lionfish Caribbean is a sustainable and environmental-aware organization. They catch Lionfish, serve the fish and make amazing natural colored jewelry of the fins.
Find Lionfish Caribbean on their website.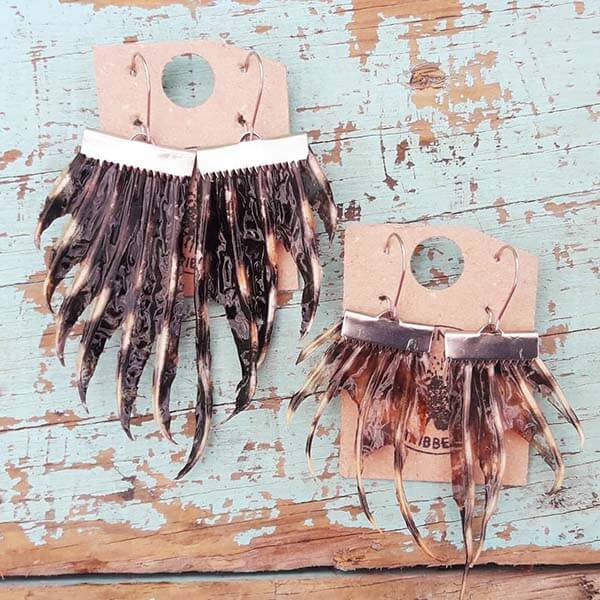 Lionfintastic
By Susan Heiter
Susan creates necklaces, bracelets, earrings, cufflinks, tie clips, tie tacks, money clips, belt buckles, key chains, hair clips, magnets, pins/brooches, rings, Christmas ornaments, wine bottle stoppers, wine glass charms, and bookmarkers from the tail fin of the lionfish.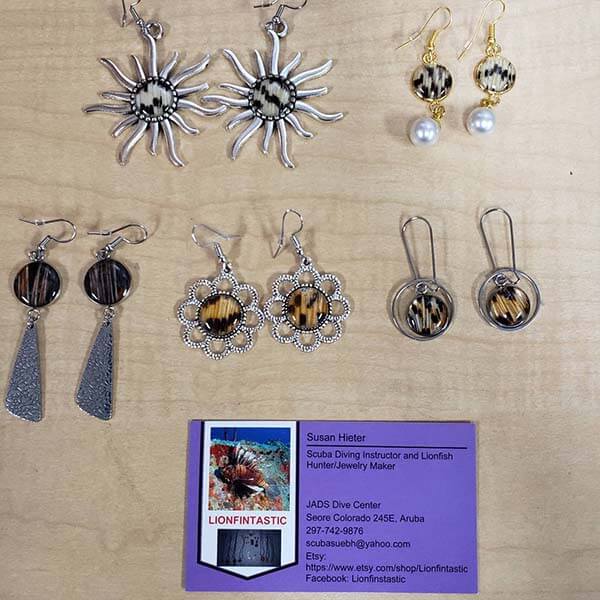 Articles About Using Lionfish
What to do with an invasive fish? Make leather
Venomous lionfish are taking over the Caribbean and the Mediterranean Sea, eating everything in their paths. One solution: handbags and belts.
It seems like an ordinary leather wallet, neatly stitched, with a slight sheen. "It looks like leather, smells like leather," says Aarav Chavda, CEO and co-founder of Inversa Leathers. Twist or fold it, and you might notice it's "wickedly" strong, thanks to a unique fiber structure. Look closer, and you might see the delicate lattice of ridgelines that once held scales in place. But it's not made from lizard skin. And it's certainly not cow hide. It's lionfish.