Title: Entrepreneur
Association, Company, Affiliations: Aruba LionFish Initiative Foundation, Aruba Bob Snorkeling & Scuba, Pest Busters Organic Pest Management, Healthy Home Sanitary Services, Fast Fleet Systems Inc (retired)
Your favorite quote: "You can get everything in life you want if you will just help enough other people get what they want" Zig Ziglar
Your message or mission statement: "Never doubt that a small group of thoughtful, committed citizens can change the world; indeed, it's the only thing that ever has." Margaret Meade. A good idea on it's own is not enough. It takes a group of passionate, talented, and dedicated people to manifest the idea into reality by supporting the concept with focused action. I have enjoyed the privilege of assisting in projects that change the world for the better with some amazing humans! By working with "thoughtful, committed citizens" in New Jersey, Aruba, and Colombia on businesses and foundations that truly empower people to make a difference in their lives, and the lives of others, through service and eco-friendly social tourism projects. Everyone and anyone can make a difference if they take the initiative and act in the spirit of service to the common good.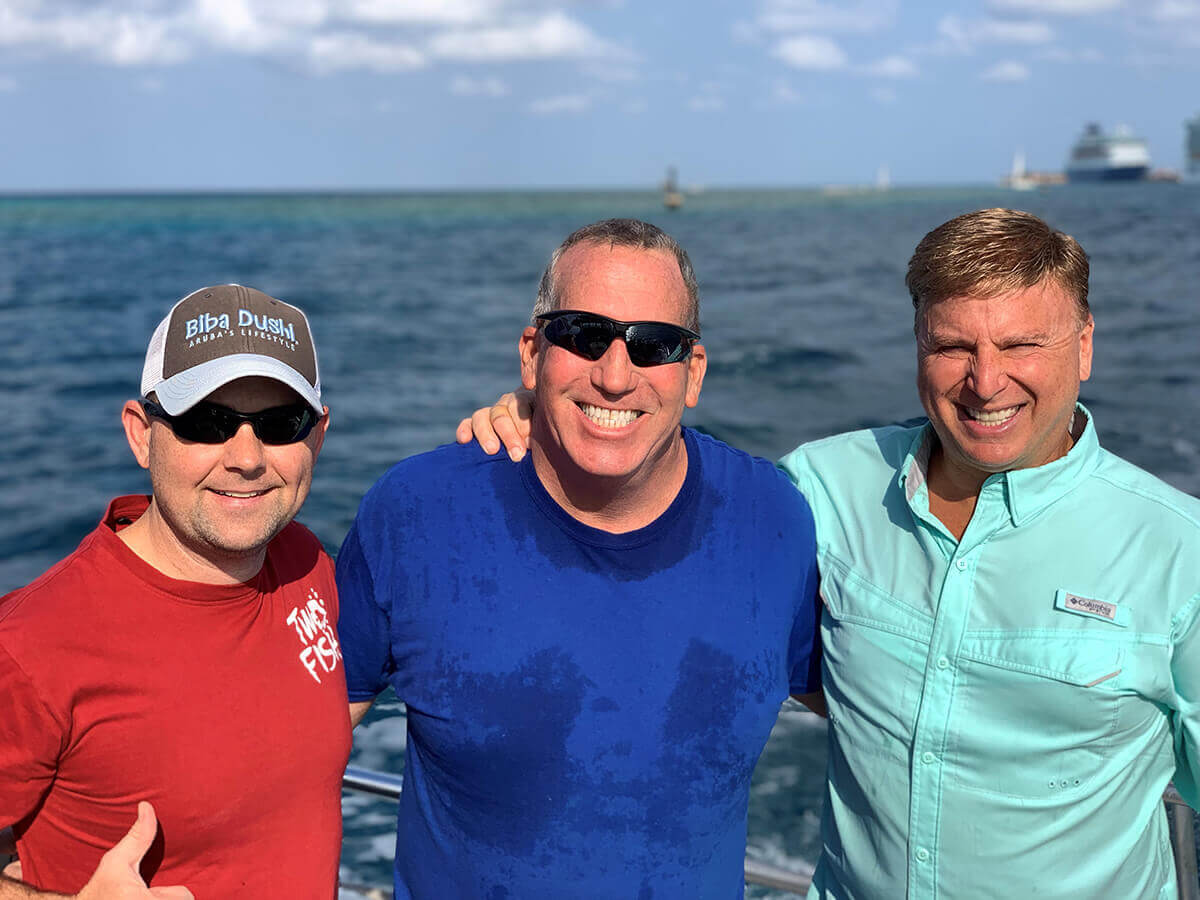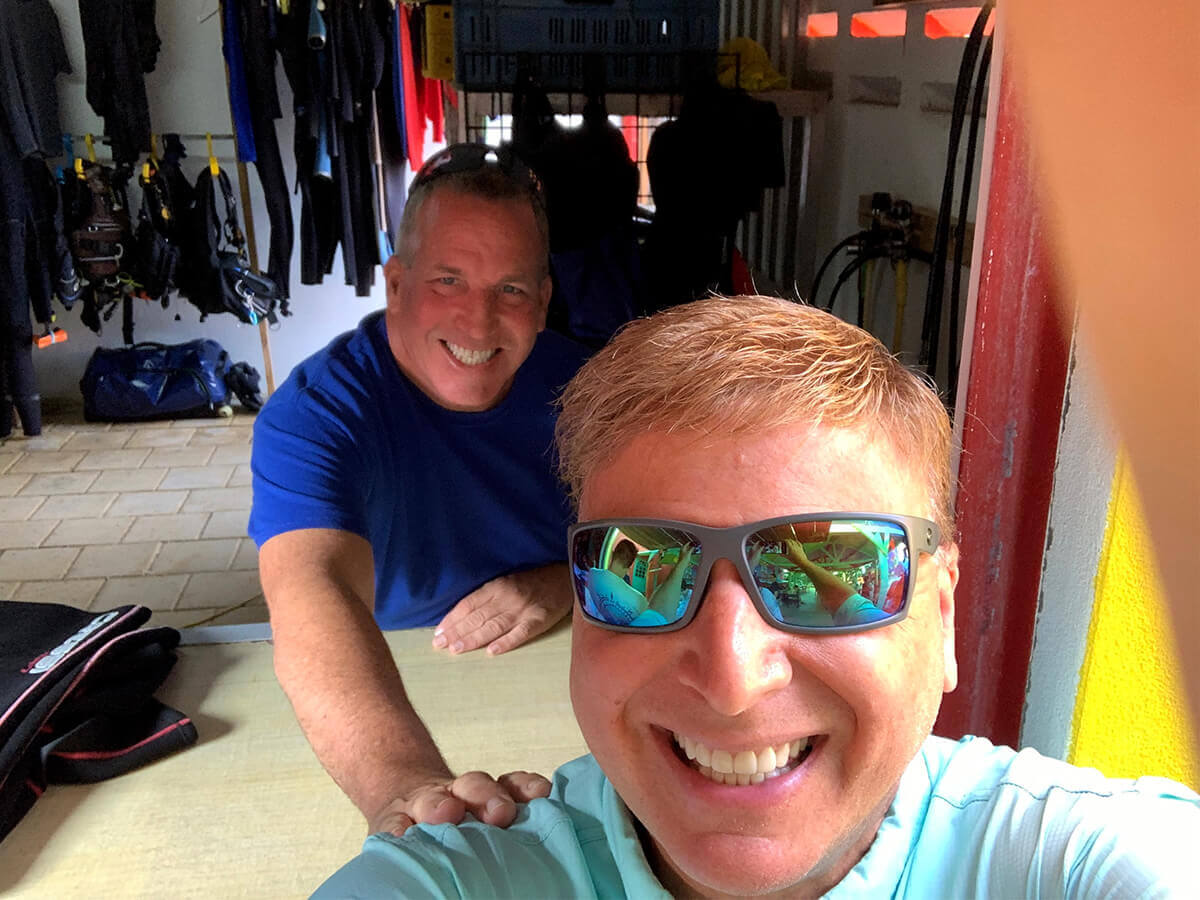 Your latest endeavors and where they take place: Consulting with Aruba Bon Snorkel & Scuba to introduce Solar Powered Diver Propulsion Vehicle (DPV) Scuba Diving to Aruba to increase divers bottom time and to see more of Aruba's beautiful reefs. They are already #1 on TripAdvisor for their Solar Powered Sea Scooter Snorkeling Tours. Aruba Bob Snorkeling & Scuba is ALFI Foundation Official Headquarters and they are donating the use of their Diver Propulsion Vehicles to our Certified LionFish Hunters to increase dive safety, access to more remote dive sites and return safely, and underwater distance to increase the number of LionFish removed www.arubabob.com ALFI Foundation "Mapping, Monitoring and Management of Aruba's Marine Park Areas" including deep water Lionfish traps in cooperation with Resyn www.resyn.io ALFI Foundation Cruise Ship Excursions…we expect to be exclusively offering ALFI LionFish Certification courses for scuba divers and snorkelers arriving on the major cruise ship lines through our cooperation with Global Cruises, LLC. We will offer Aruba's 1st Marine Environmental Invasive Species Awareness Program as an eco-tourism excursion for the major cruise ship lines. www.globalcruisesllc.com We have recently been invited to join Planeterra Foundation to expand our LionFish educational outreach by showcasing our success as a model for other small island states and affected coastal areas in the Atlantic Basin to manage the invasive Lionfish.
What efforts are you most proud of? With regard to LionFish, I am very proud to be one of the founding members of the Aruba LionFish Initiative Foundation. Starting about 5 years ago we began to formulate and implement a LionFish Management Plan for Aruba. Since then the "idea" has become a reality and we have effectively raised awareness of the threat that this invasive species poses to Aruba's fragile reefs. We became a formal non profit organization as the ALFI Foundation about 3 years ago. We implemented the ALFI LionFish Hunter Certification which educates and trains divers to remove LionFish "reef consciously" in sandy bottom, controlled water before they are certified to hunt on our fragile reefs. ALFI has created a fishery which has processed over 10,000 LionFish for consumption on Aruba through our partnership with Chef Marc Geisber of Elements restaurant at the Bucuti Beach Resort creating Aruba's only 100% sustainable seafood in LionFish. Our regular weekly hunting dives by shore and boat at accessible dive sites on the south coast over this time have effectively managed the LionFish population in these areas. For example, if you hunted at Mangel Halto dive site 5 years ago you would likely remove 15 Lionfish in a 45 minute dive with several hunters. Today, at that same dive site, with the same divers you may locate one or 2 LionFish if you are lucky between 0 and 30 meters (0-100 feet). We have managed about 25 of these dive sites to the extent that we have cut back scheduled dives there because they are no longer necessary…we have managed the population at these sites. ALFI's successful dive operations will continue in these areas and we will expand our reach to more inaccessible dive sites in the coming months. We are currently seeking funding for our "Monitoring, Mapping and Management" project which will use available technology to collect data from Aruba's new Marine Park Areas (MPA) while introducing Deep Water LionFish traps in these areas simultaneously. We have had amazing financial, logistic and public support from the Aruba Tourism Authority, Natuur en Milieu, Korpes Mariniers, Governor Alfonso Boekhoudt, DePalm Island & DePalm Tours, Bucuti Beach Resort, Aruba Bob Snorkeling & Scuba, Pest Busters Aruba, Aruba's Coast Guard, Aruba's Polis & Marine Polis, and almost 300 ALFI Certified Hunting Volunteers…tourist and local residents! It looks like the Aruba LionFish Initiative is here to stay making a difference for Aruba for years to come!
Anything else you'd like us to know? If you would like to find out more about the Aruba Lionfish Initiative Foundation take a look at our Facebook page and website www.arubalionfish.org. If you would like to become an ALFI Volunteer or ALFI Certified LionFish Hunter contact ALFI Headquarters at Aruba Bob Snorkeling & Scuba at info@arubabob.com or book the course through their website at www.arubabob.com Be a safe and reef conscious diver and happy hunting!