Aruba Fly 'n Dive Scuba Shop Review for Lionfish University
Aruba – This January into February I was in Aruba and dove with my friends at Aruba Fly 'n Dive. They have been in business for many years. As a Lionfish hunter it is important for me to find shops that allow me and other divers to hunt with our spears. For more information about the shop watch the video below:
In 2001 and 2010 I flew to Bonaire from Aruba and dove with owner of Aruba Fly and Dive. In 2001 the owner at the time was pilot John Oester. He flew me, an army Colonel and his wife over to Bonaire where we made a great shore dive, had lunch, made another fantastic dive and then flew back to Aruba the same day.
We flew to Bonaire at 4500 feet above the water and then back at 1200 feet. It is interesting that most divers will say you can fly and dive, but not fly after diving. Aruba Fly and Dive proved this is not true and because we flew at low altitude both ways we were fine, diving and flying!
In 2010 I flew over to Bonaire and back with my friends Mike Depinto and  Esq. Dennis Pfeifer and had a great time again. What a cool day trip it was! Seeing another island and going back to Aruba the same day! Now you know how Aruba Fly and Dive got its name.
Anyway, back to the present and Aruba Fly and Dive! The owners of the diving operation are Irwin and Pauola Herta. They are really nice to deal with and they keep the business very organized. Their dive shop manager is a friend of mine for over 20 years, Adolpho Garrido. He is an instructor who trained me all the way back in 1998. I trust him like no other diving person.
On this trip I spent around 8 days with the Fly and Dive crew and was lucky to dive with Enrique aka Kiki, who is a great Divemaster, Adolpho and Alonso. Alonso is also the boat Captain and  a marine biologist as well. He knows a lot about the waters of Aruba and was trained on Margarita Island in Venezuela.
I am the type of person who likes a dive shop, I recommend and bring them many friends to dive. This year I had my hockey friend Kenny Sedalick  make 6 dives with me. His fiancé Ellen the first day was kept busy by the staff snorkeling and she was a happy camper and got to see so many tropical fish underwater. We all enjoyed a between dive snack of fresh fruit on a stick that was totally amazing. After our second dive the staff gave us a great homemade sandwich on the best bread! We speared six Lionfish on this dive.
The next Lionfish hunting trip I dove with my friend Abigail Vrolijk, who lives in Aruba and also my good friend, marine biologist Alex Fogg, from Florida, who is in charge of the beaches and waters around Fort Walton/ Destin, Florida. He is one of the best Lionfish hunters I have ever met and he also does much work for Lionfish University, which we are both members of.
We had a great dive and everyone was happy with the Lionfish we speared. After the dive I took everyone to dinner at Gustoso's Restaurant. Alex and Abigail came into the kitchen with me and we filleted the Lionfish we speared that day. (A video of the filleting is coming soon.)
Jose the owner of Gustoso's had his head chef cook up the Lionfish. Adolpho, his girlfriend, Kenny and his fiancé Ellen, Kiki and his girlfriend, Abigail and her son Haley all got to enjoy a fantastic Lionfish dinner. We had a cool appetizer that Jose makes which includes a banana that is made into a roll with cream cheese, avocado and shrimp inside. It is a type of sushi roll without the seaweed and boy it was good and different dish. I highly recommend this restaurant! Address: Caya Ing. Roland H. Lacle 12, Oranjestad, Aruba Phone: +297 588 0053
Here is a little information about Lionfish University:
Our Mission
We are a group dedicated to preserving our oceans' reefs and native fish populations, which are threatened in the western Atlantic, the Caribbean, and the Gulf of Mexico by the invasive Lionfish . We formed this non-profit to share information and resources relating to the infestation of this invasive species. Our goal is to raise awareness of the importance of maintaining these fragile ecosystems in the global community, and to fund efforts to mitigate the devastating effects of this invasive species. Please share your Lionfish stories, photos, videos, and resources with us here, and if you have any suggestions for things you would like included on our website or Facebook page, please contact us at hello@lionfishuniversity.org
Lionfish University website:  https://lionfishuniversity.org/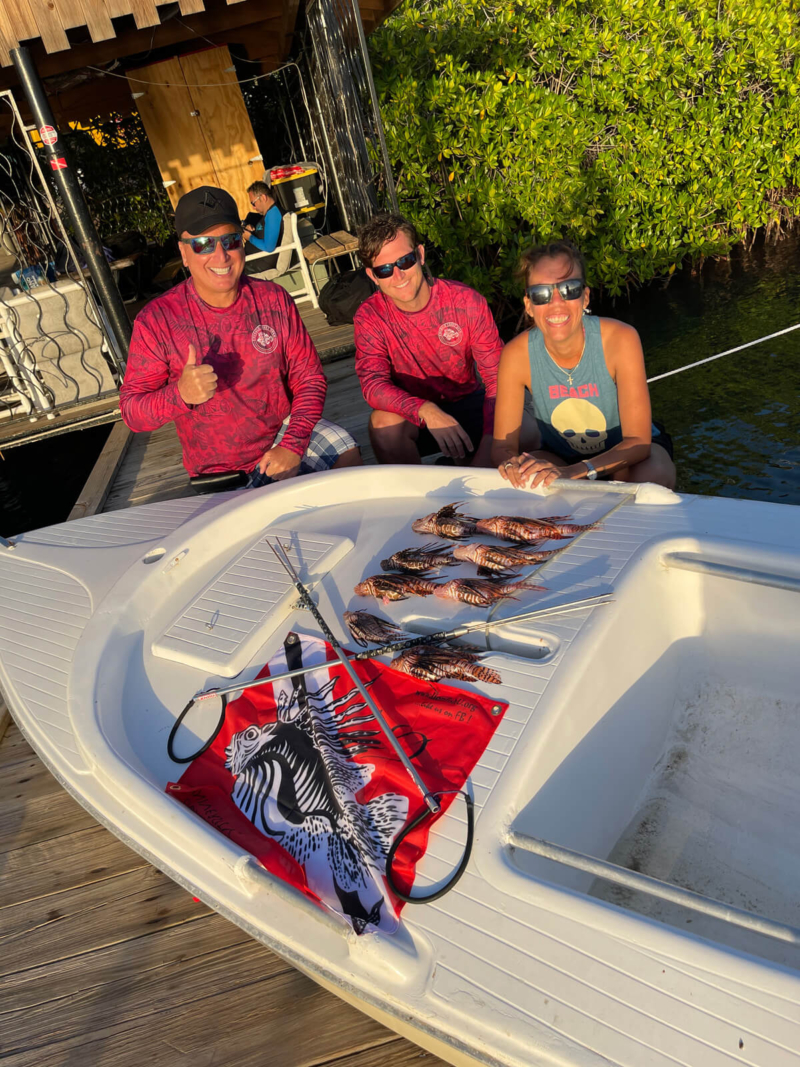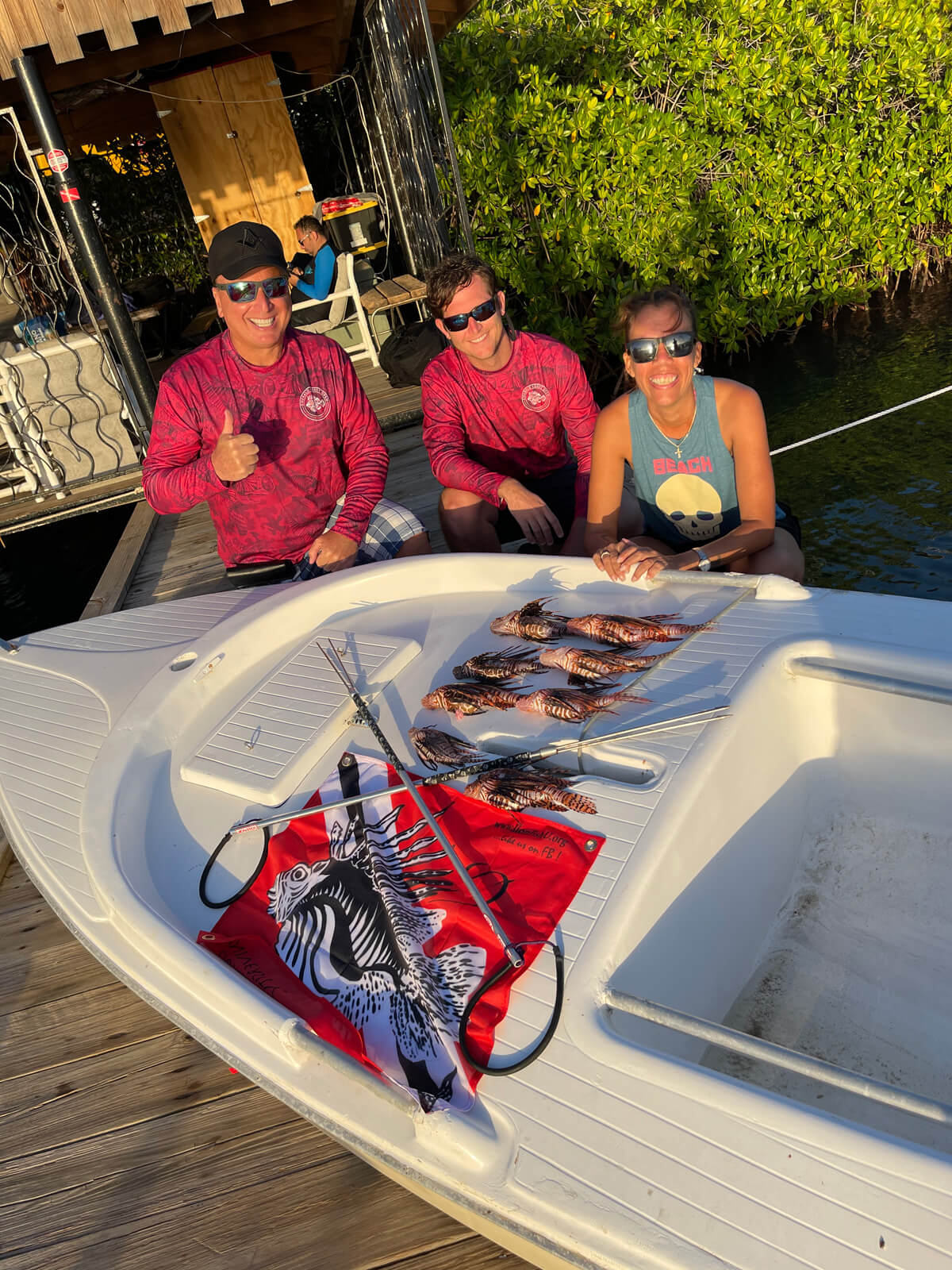 Lionfish hunters: Roger J. Muller, Jr. Alex Fogg, Abigail Vrolijk Feb. 2021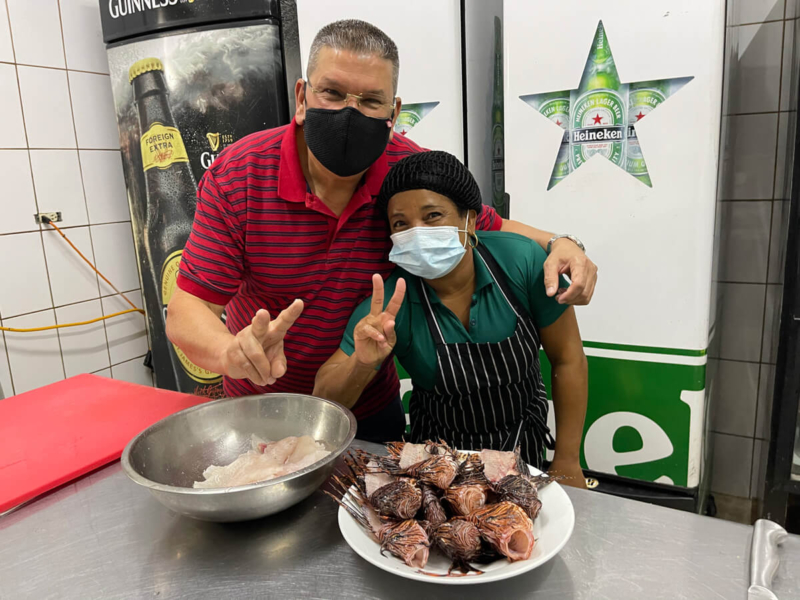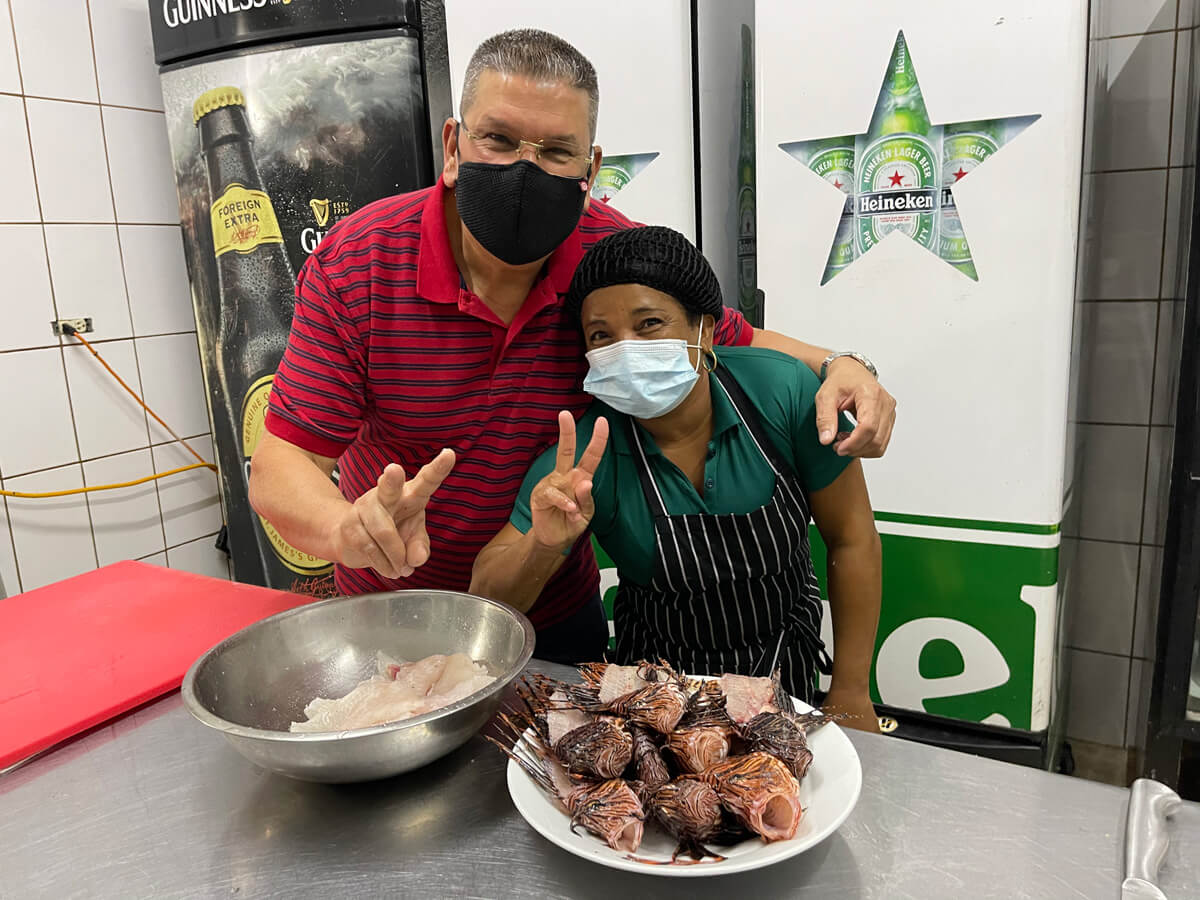 Jose owner Gustoso's & Santa in the kitchen. 2021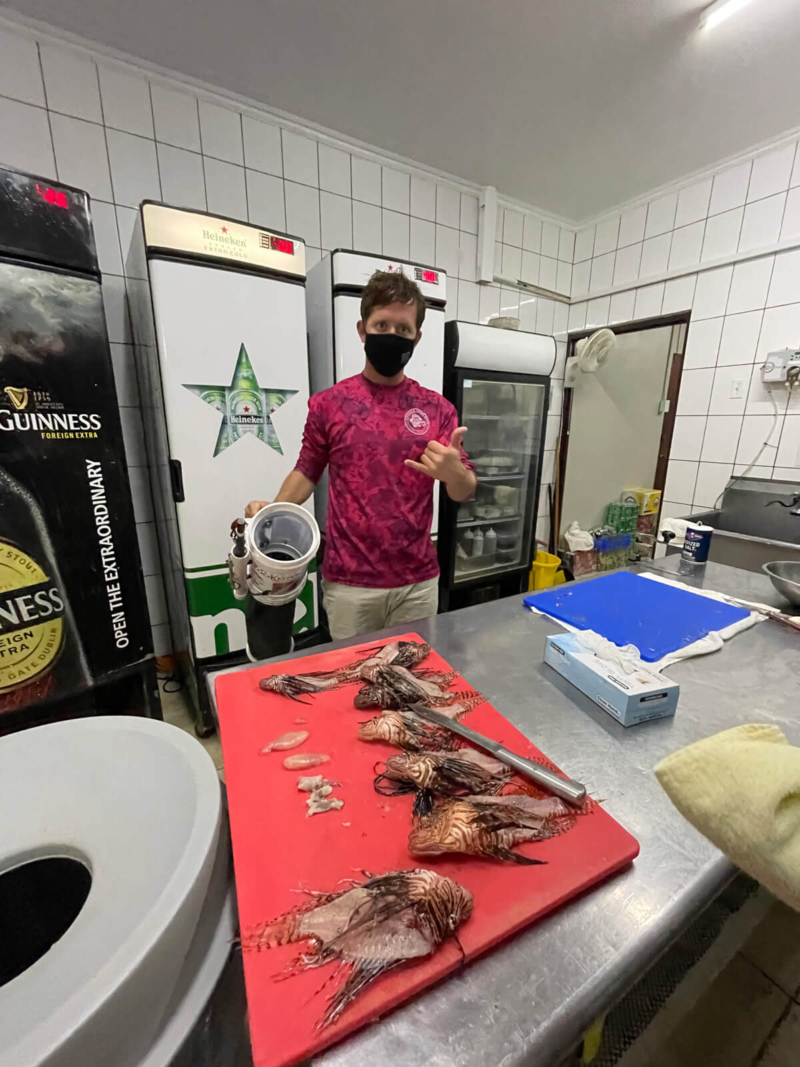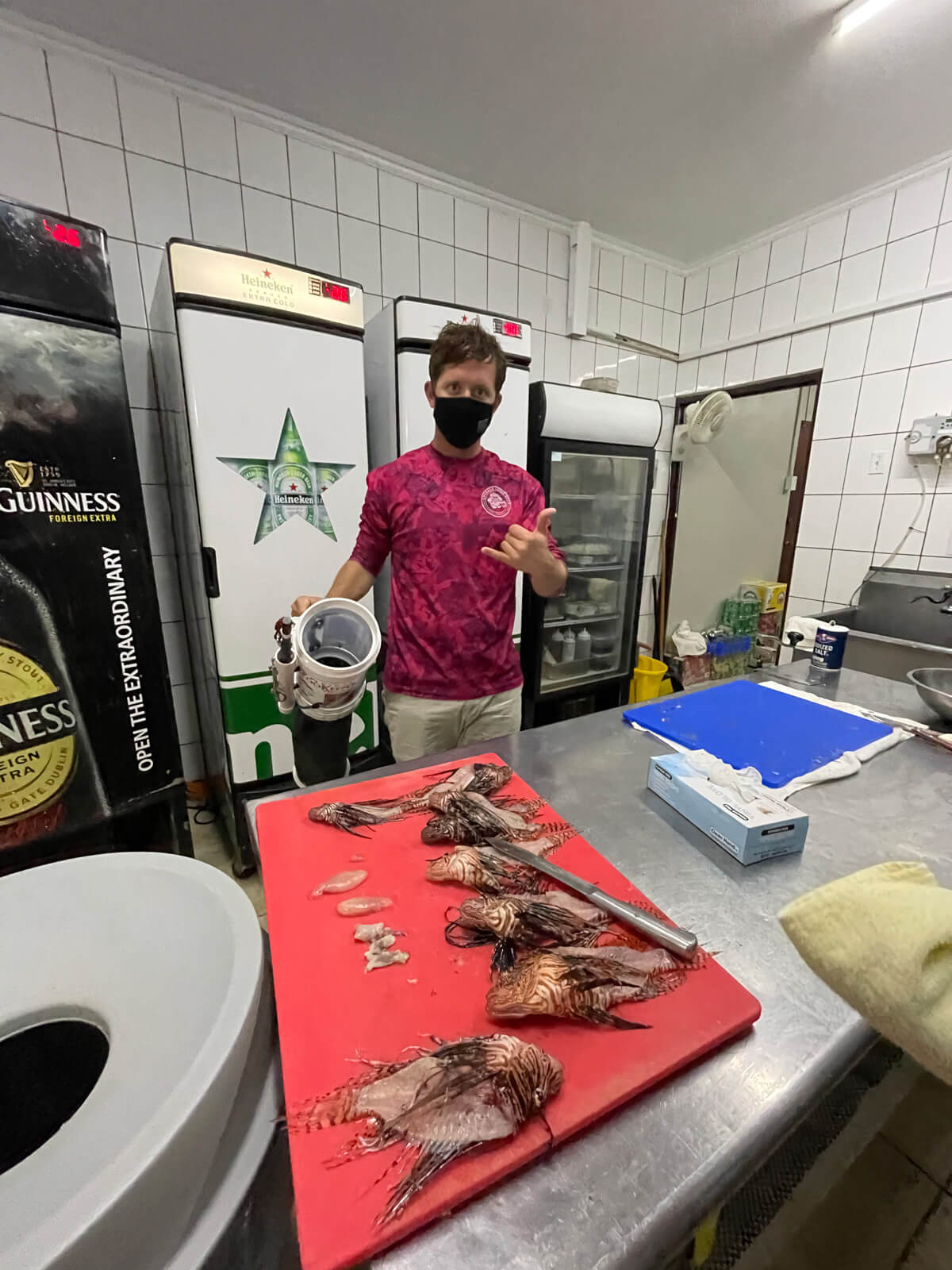 Alex Fogg, marine biologist filleting Lionfish. 2021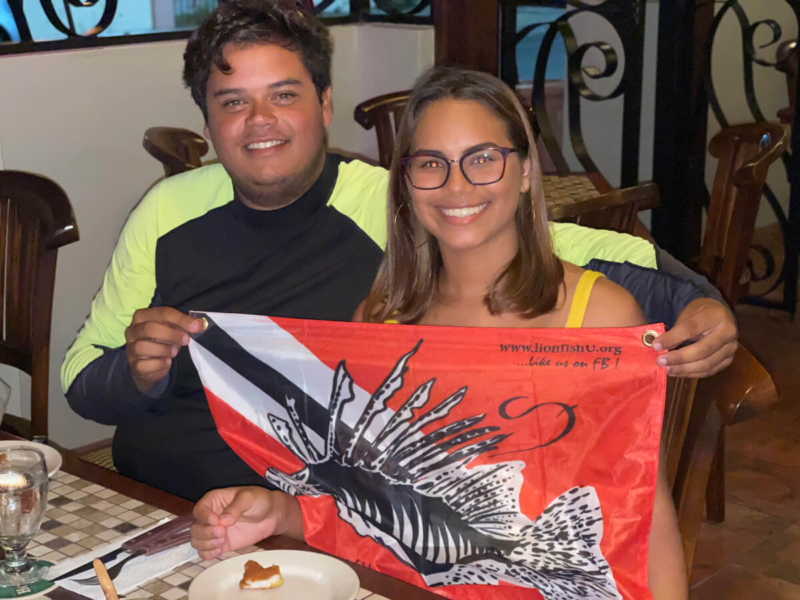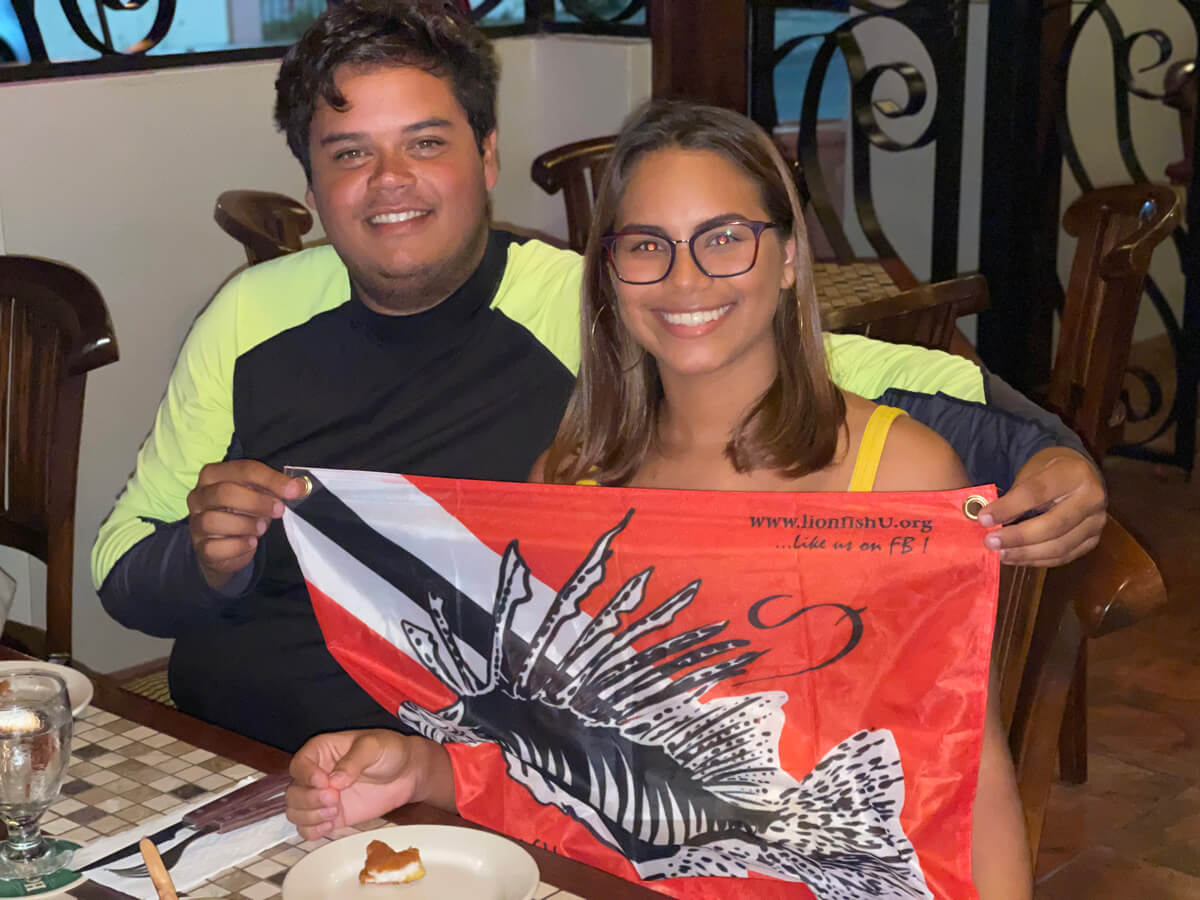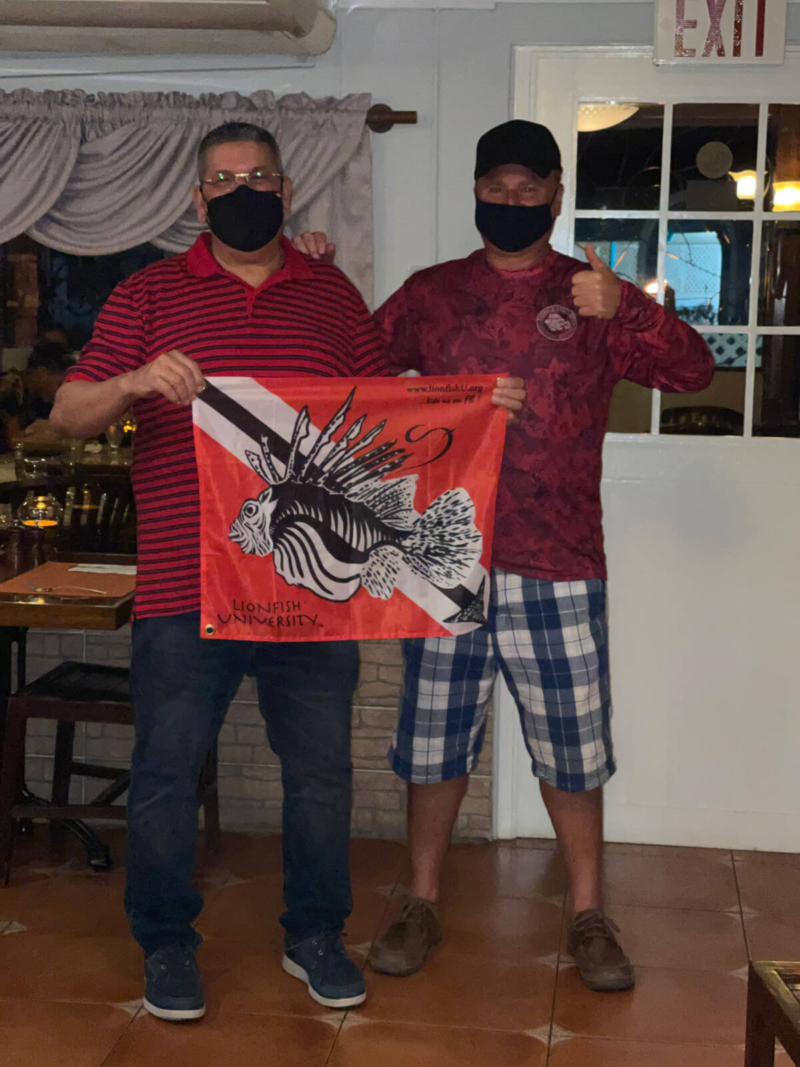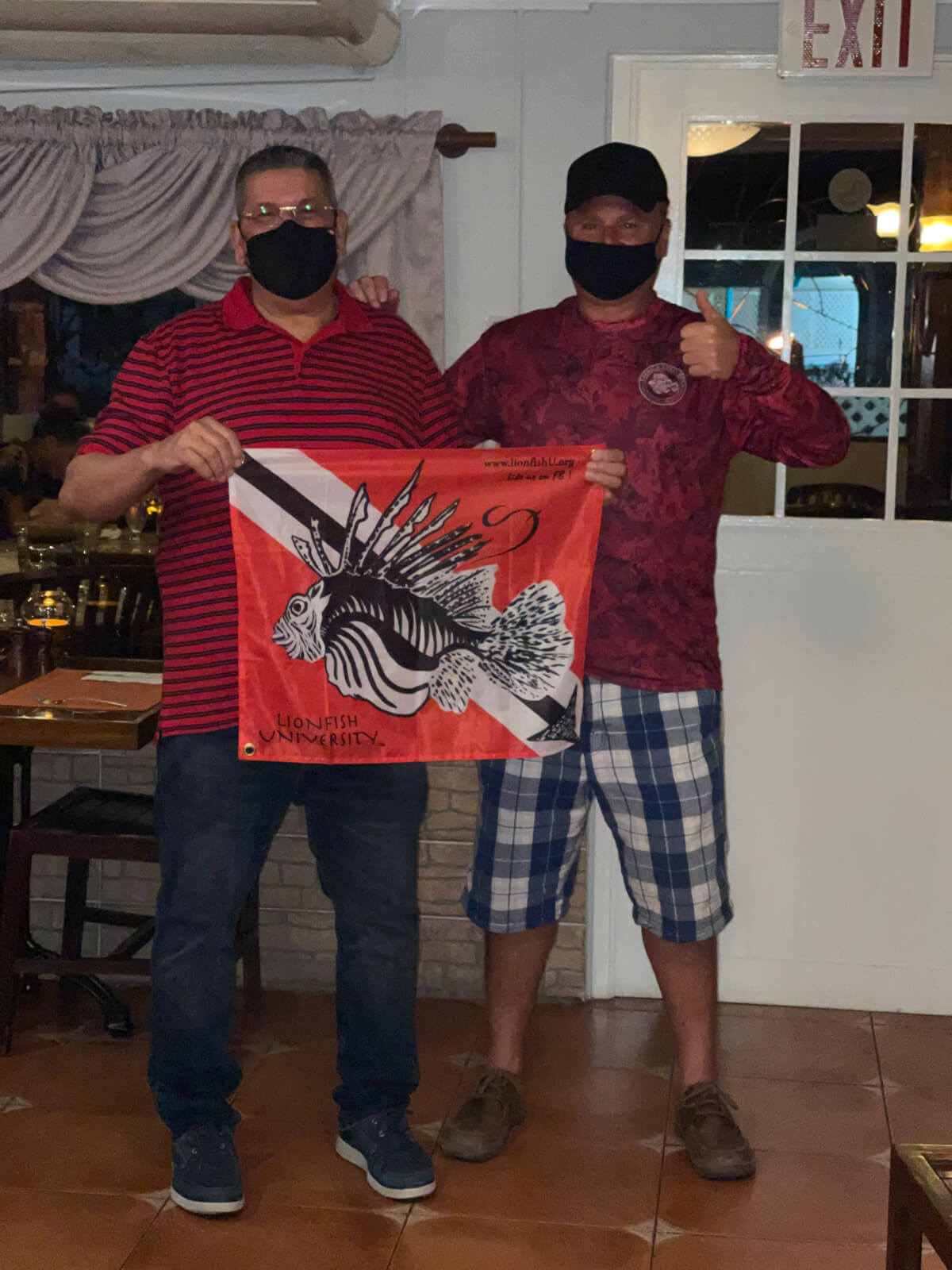 Jose and Roger holding Lionfish University flag