Association, Company, Affiliations: LionfishHunting.com, Foldspear.com, Lionfish.co, Ennds.org
Your favorite quote: "Travel is fatal to prejudice, bigotry, and narrow-mindedness, and many of our people need it sorely on these accounts. Broad, wholesome, charitable views of men and things cannot be acquired by vegetating in one little corner of the earth all one's lifetime." Mark Twain
Your message or mission statement: I love hunting lionfish in new places (15 different countries so far) and teaching new hunters how to safely hunt lionfish through our non-profit Ennds. I have been manufacturing a polespear that I designed, the Foldspear, since 2003 and I have been providing divers with the best available lionfish hunting equipment through my website LionfishHunting.com since 2011.
Your latest endeavors and where they take place: Training new lionfish hunters in Marathon, FL with our non-profit Ennds.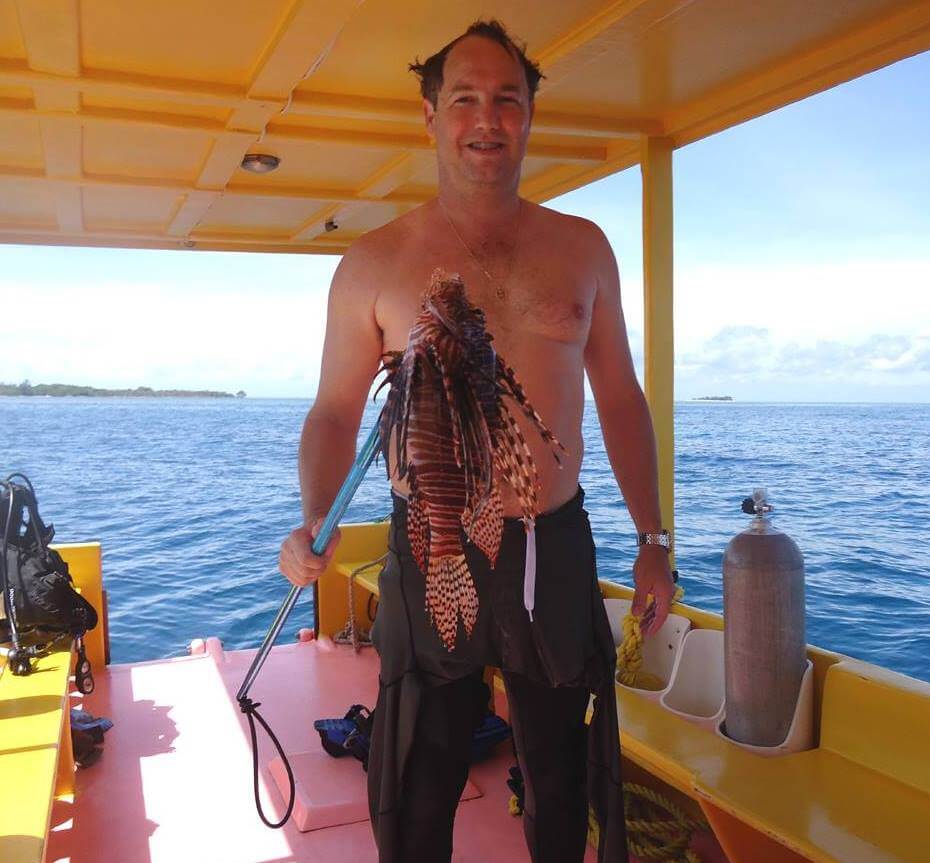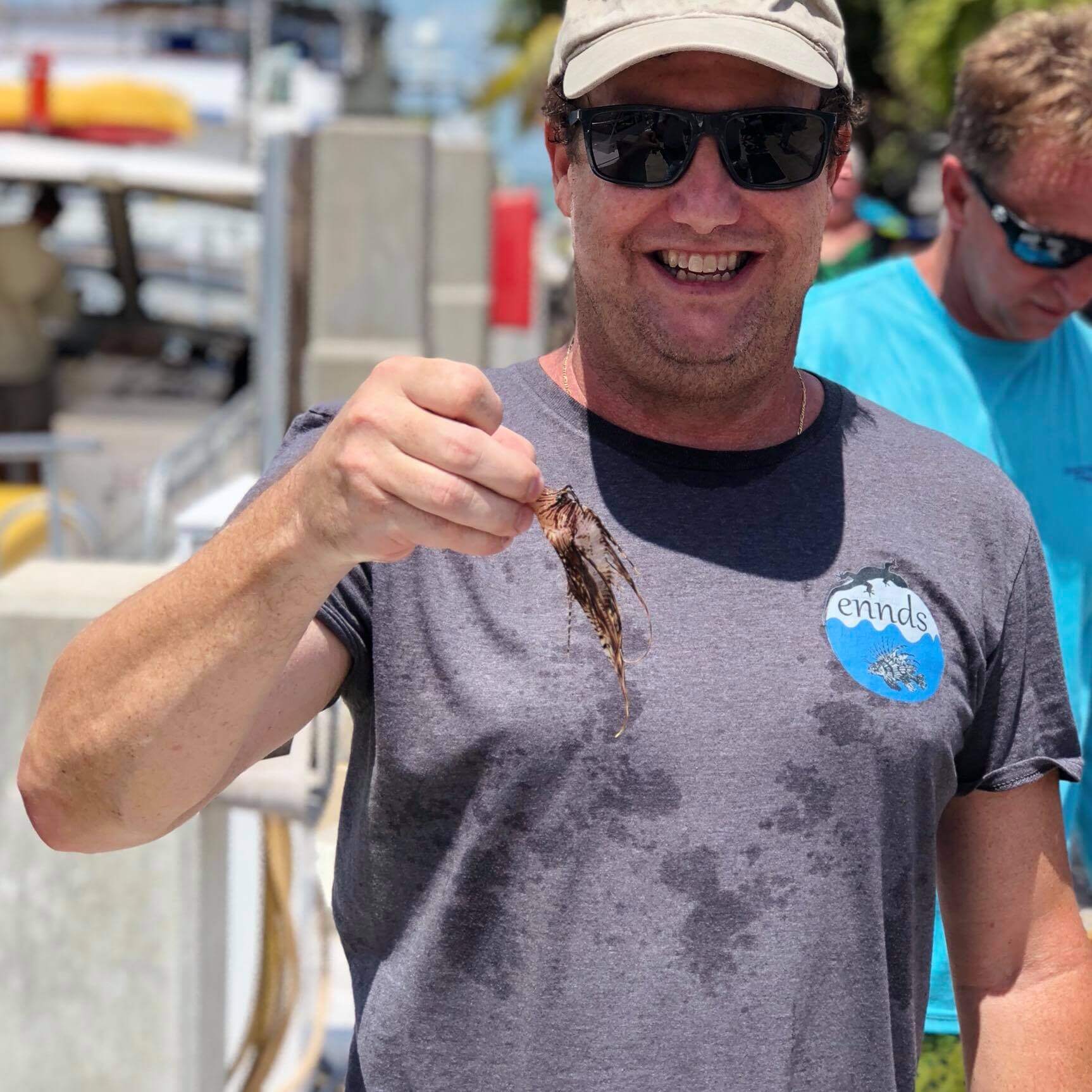 What efforts are you most proud of? Same as above, I love training new hunters. Most of the lionfish outreach efforts so far have been aimed at those already successful at lionfish hunting, such as derbies and tournaments that are won by the same commercial divers year after year. The equipment and logistics of safely hunting a venomous fish can be daunting for many who want to help the cause, so our non-profit loans the gear and provides the training along with in water practical experience hunting the invasive buggers. Covid has caused us problems over the last year, but we are excited to begin restarting operations this summer.
Anything else you'd like us to know? I am a former Navy diver & submariner, PADI Dive Instructor since 1995, and have spent 10 years of my life living aboard a sailboat and travelling the Caribbean.