Association, Company, Affiliations: President, Lionfish Central, Inc.
Your favorite quote: Just do what you can… I met Dr. Earle in the 1990's and we had a brief conversation about how to make the ocean a healthier place. The one thing I remember the most was her saying – "Just do what you can." It's not an exact quote but that's what I remember hearing. That quote is a large part of why I founded Lionfish Central – a nonprofit dedicated to finding better solutions.
Your message or mission statement: Evaluate, Educate and Eradicate Invasive Lionfish From Our Reefs.
Your latest endeavors and where they take place: Lionfish Central is a technology company. We provide website, SEO, software development and a lot more services for all lionfish efforts. We want them to succeed and if we can help educate them or offer services that helps them succeed then we are doing our job. We also find solutions to challenging issues. Here are a couple of our latest ones.
Lionfish Patrol. This is an app for divers to keep a log of their lionfish dives. It is designed to help them become better hunter by providing information on their data, as well as global data. The app gathers important data about the dives (an NO we do not ask for your GPS coordinates). We ask for bottom time, depth, lionfish count, bottom type, and a few more things. We add that data to a global database and then we can get a clearer picture of the lionfish populations from around the 4 regions – Atlantic, Caribbean, Gulf of Mexico and the Mediterranean Sea. Want to see who catches the most lionfish or see other divers from around the regions or more? Download the app – it is free and in the app store – Lionfish Patrol. Another feature we are debuting at LRAD in Destin is the Tournament or Derby feature. You can create a derby anywhere and anytime! The app will gather all the data and show the leader board and so much more! We want to encourage more divers to get involved!
Lionfish Reef Patrol Like video games? Well get ready for the best lionfish hunting video game on the market! This will also debut at LRAD in Destin this May! It has 3 different dive sites and a shark that will attack you if you're not careful! Dive a Florida Keys style natural reef, a sunken galleon and even a sunken DC3 airplane like the one in the waters off of Turkey! This is a conservation game, so when you remove 1 lionfish you save 25 reef fish. We want to show the importance of lionfish removal in order to save our reefs and fish. Also if you miss and hit the corals or structures you lose a lot of points for that – like lionfish hunting in the real world we must be careful of them. Also like in the real world, the lionfish are not always in the same spot and you have to search for them. There have been some top lionfish hunters who have seen the game and they are excited saying – it's so real like! In part, that's because we took sounds of breathing, bubbles, spearing, and even the crackling sound that the ocean makes. We have more great ideas and will be rolling them out over time so reach out and get involved – just do what you can do!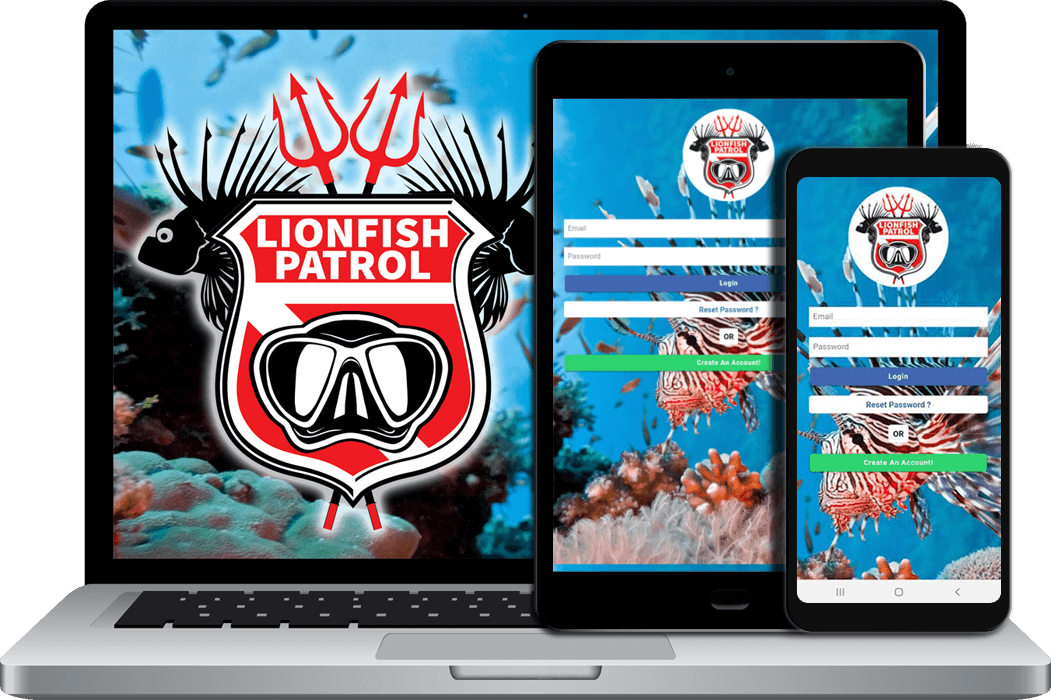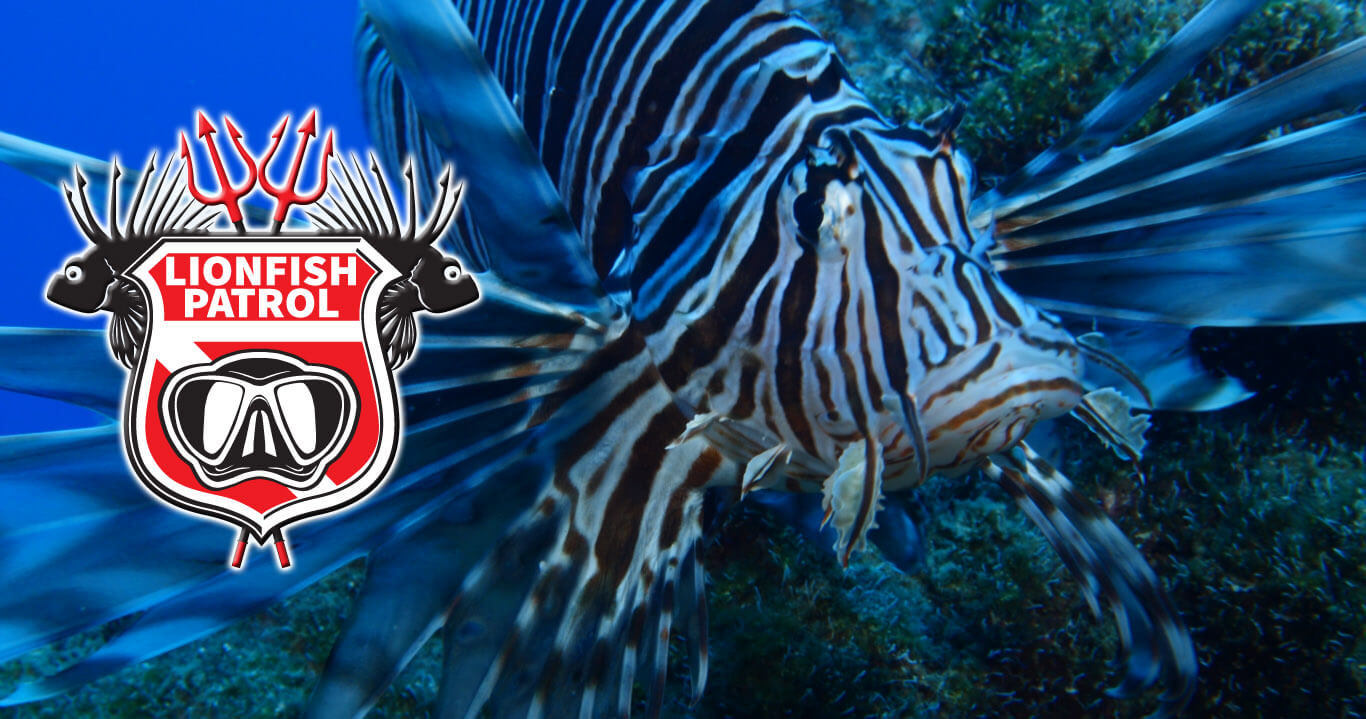 What efforts are you most proud of? Everyone's help and efforts to help out in the projects that we start. People for all over the world stepping up to help and give great feedback! The Lionfish Patrol app – normally an app can take a few moths just to design it before the building process begins. We designed, built and made the app live within 4 months! We had several divers from every region helping us test it and give us feedback. It took everyone's effort! We still look for feedback to make the app better and continually improve it with new features on a regular basis. Lionfish Reef Patrol the video game – this too took about 4 months from concept to launching. It's really a cool game and as someone who is not a gamer, I find myself wanting to explore the different dive sites just to explore…. and try to not get eaten by the shark – ok, that has not been too successful lately but I'm getting better….
Anything else you'd like us to know? We are always looking to "partner" with anyone and everyone that has a great idea but just need some help. We want everyone to "just do what they can" and we want to help them with that! Please reach out to us – nonprofits, businesses, citizen scientists, observers, etc. we are here to help!