Fine Artist, Owner of Kindled Arts and Art by Aaron Lynn
I became involved with the lionfish community roughly 5 -7 years ago when I was introduced to lionfish within the restaurant industry. I was working for Chef Chris Sherrill at the Flora-Bama Yacht Club as a line cook. At that time I was one of the main people who would clean fish for the restaurant and I was intrigued that such a beautiful creature could do so much harm to the local environment. A couple years later I began incorporating lionfish into my own sushi rolls when I became a sushi sous chef. This sparked the interest of many people, while I was able to fulfill my own creative desires. Now the lionfish is one of my favorite "go to" subjects in the creation of my art.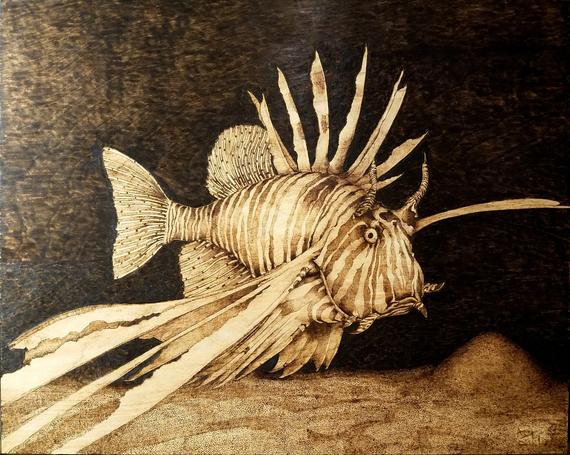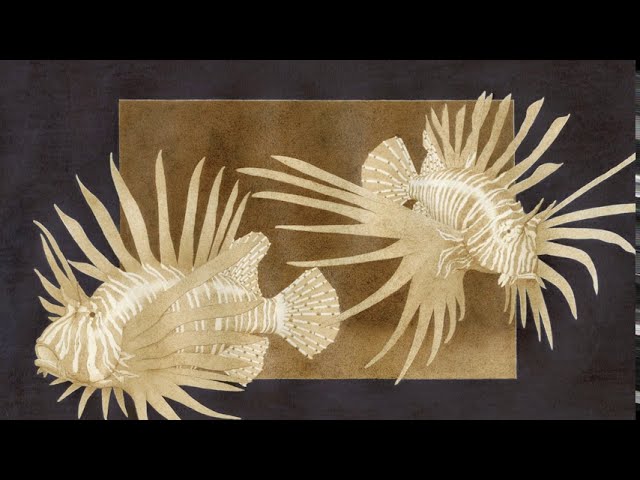 Latest endeavors – I have been focused on expanding my skill set as an artist and creative. I am grateful and able to do so by earning a living through my passion.
I am most proud of how much I have developed as an artist just within the past 3 years and equally proud of starting my own business from scratch.
Association – Several times over the past few years I have taken part in Lionfish Removal and Awareness festival as a vendor.
Company – Kindled Arts (selling handmade presentational products to restaurants, bars, hotels, and other businesses alike)
Art by Aaron Lynn – the creation and sales of fine art
Favorite Quote – "Be the change you want to see in the world" – Mahatma Gandhi
Mission statement – "To bring value, inspiration, and perspective through art and creativity"