Spreading the Word about Lionfish
Roger J. Muller, Jr. is spreading the word about how lionfish are destroying the underwater marine world. Lionfish are eating all the small tropical fish, small shrimp and lobsters. If we do not educate others to the problem, no one will know about it and care. By lionfish hunting, scuba diving and snorkeling, we take photos of the lionfish and write lionfish articles that will help people understand that they do not belong in the Atlantic and Caribbean Oceans. As a scuba diver, I decided seven years ago to take up the plight of killing as many lionfish as possible to cut their numbers down.

LionfishDivers.com is sponsored by Muller Insurance
Lionfish Hunter Questionnaire
We are collecting research from divers & snorkelers about their lionfish hunting.
Lionfish News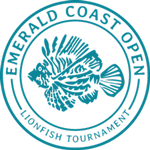 Muller Insurance is a sponsor for the Emerald Coast Open Lionfish Tournament held May 16-19 at AJ's Seafood & Oyster Bar in Destin, Florida. The pre-tournament runs February 1 – May 15.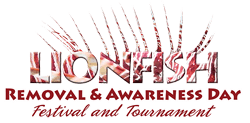 The Emerald Coast Open will be held in conjunction with FWC's Lionfish Removal & Awareness Day Festival, which runs May 18-19 at AJ's and HarborWalk Village overlooking Destin harbor. The festival will include family-friendly activities, art, diving and marine conservation booths, fillet demonstrations, lionfish available at local restaurants, live music and tournament weigh-in and awards.
Lionfish Equipment
Lionfish Hunting Charters
Become a certified Lionfish Hunter. Contact these Lionfish Hunting Instructors.